Training Hall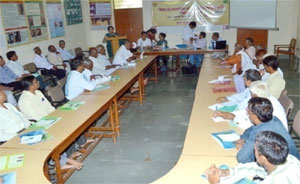 A grand training hall cum auditorium with a capacity of 60 chairs and with latest gadgets is available to impart On Campus Training.
Library
There is a library in which collection of books, journals, scientific magazines & other literature is available for farmers and the Scientists.
Soil & Water Analysis Laboratory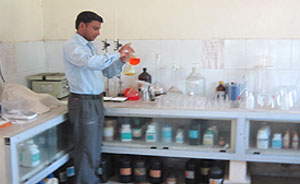 Soil Testing Laboratory has been established at KVK office where around 1000 soil samples of farmers are analyzed annually and given away recommendation on balance use of fertilizers.
Computer Room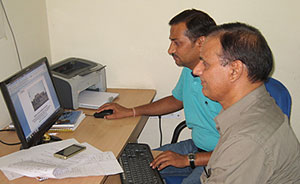 There is a computer room where technical reports, routine letters and other computer related work are done.
Home Science Laboratory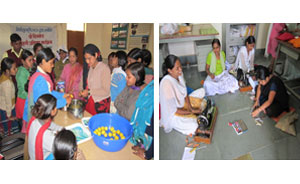 To impart practical hand on training to the Girls/Women a laboratory of Home Science with almost all gadgets like Sewing machine, knitting machine, cooking range etc. is available.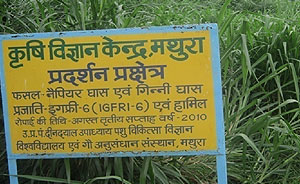 To meet out & promote the fodder requirement the Napier grass and Guinea grass under the demonstration unit on 2.5 acre of land has been put up at DDD Farm. The root stock of these grasses has also been sold out.
Vermi Compost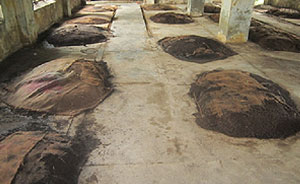 To improve the soil health a demonstration unit of Vermi-composting at DDD Farm has also been established where around 10 q. of vermi-compost produced annually and sold to the farmers.
Nadep Compost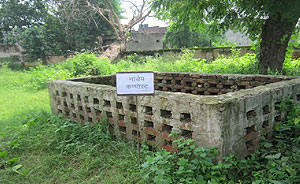 To showcase a technology of making compost with roughages and other biodegradable material using very less dung is also put on demonstration at KVK office.
Staff Quartes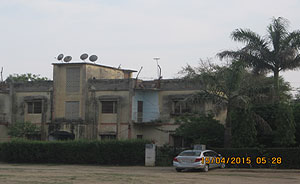 There are 11 numbers of staff quarters. All are occupied.
Crop Cafeteria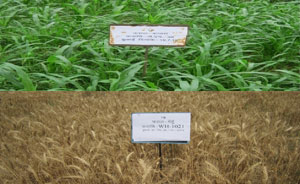 To showcase the potential of various high yielding varieties a crop cafeteria on crops, vegetables, flowers, fodders and nutritional kitchen gardening is also put up according to season.
Instructional Farm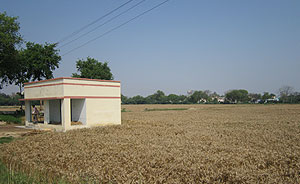 KVK has an instructional farm of 42.50 acres located near Dairy Farm of DUVASU on Nalva Path Road where seed production of district specific major crops are being taken.